capturing life through poetry, prose, & occasional cringe.
move across the country, spend too much money, & disappoint people.

We drove for three days from Chicago to San Diego.

Through the golden fields of Nebraska. Grabbed a beer with friends in Denver. Found the best damn wings we'd ever tasted in Aspen. Walked across grey sand in Utah as the sun rubbed her eyes and woke up.

Our Jeep was filled with essentials only; Bennie (the dog) who we refer to as Beanz, Beez, or Beezus, two suitcases, and my shelf-stable protein sources of tinned fish and protein bars.

Every morning brought stiff backs and large cold brews.

Every evening brought tired eyes and anxious thoughts.

The final stop on our drive was a winery in Temecula. As we sat on a patio overlooking gorgeous acres of vines and hills, sipping on crisp wine, I was confident in our decision.

We chose San Diego for the weather. But also for a change of pace. We'd spent two years in Washington DC where humans live to work. Before that, Chicago, where humans seem to be running late to a party you're not invited to.

Later that day we pulled up to Date Street and lugged our small collection of things into unit 541. Through our window, you can see palm trees and the famous blinking red lights of the "El Cortez" hotel.

In the weeks that followed, we explored beaches, cafes, shops, markets, parks, and bars. We became more familiar with our neighborhood. There's the off-leash dog park in Balboa. Trendy shops in La Jolla. A beach in Coronado where the sky perfectly meets the water and you can walk inside its mirror.

We visited Temecula once more, and I got down on one knee to propose to my best friend. In between sobs, she nodded "yes" and wrapped her arms around me in the warmest embrace I've ever felt.Now it's 12:46 a.m. on my fourteenth Sunday here. Bennie is tucked into the tightest nook between my leg and the couch. He'll occasionally adjust to get a bit more comfortable, look at me with his beautiful brown eyes, then fall back into a dream.

After years of putting it off, my vision for a book is finally coming together. My now fiancées passion for photography has returned.

This is the place where life changed for us.

Is it expensive? Hell yes. Was saying goodbye to our families (again) easy? Hell no.

Sometimes you just need to move across the country, spend too much money, and disappoint people to find yourself.

But I digress.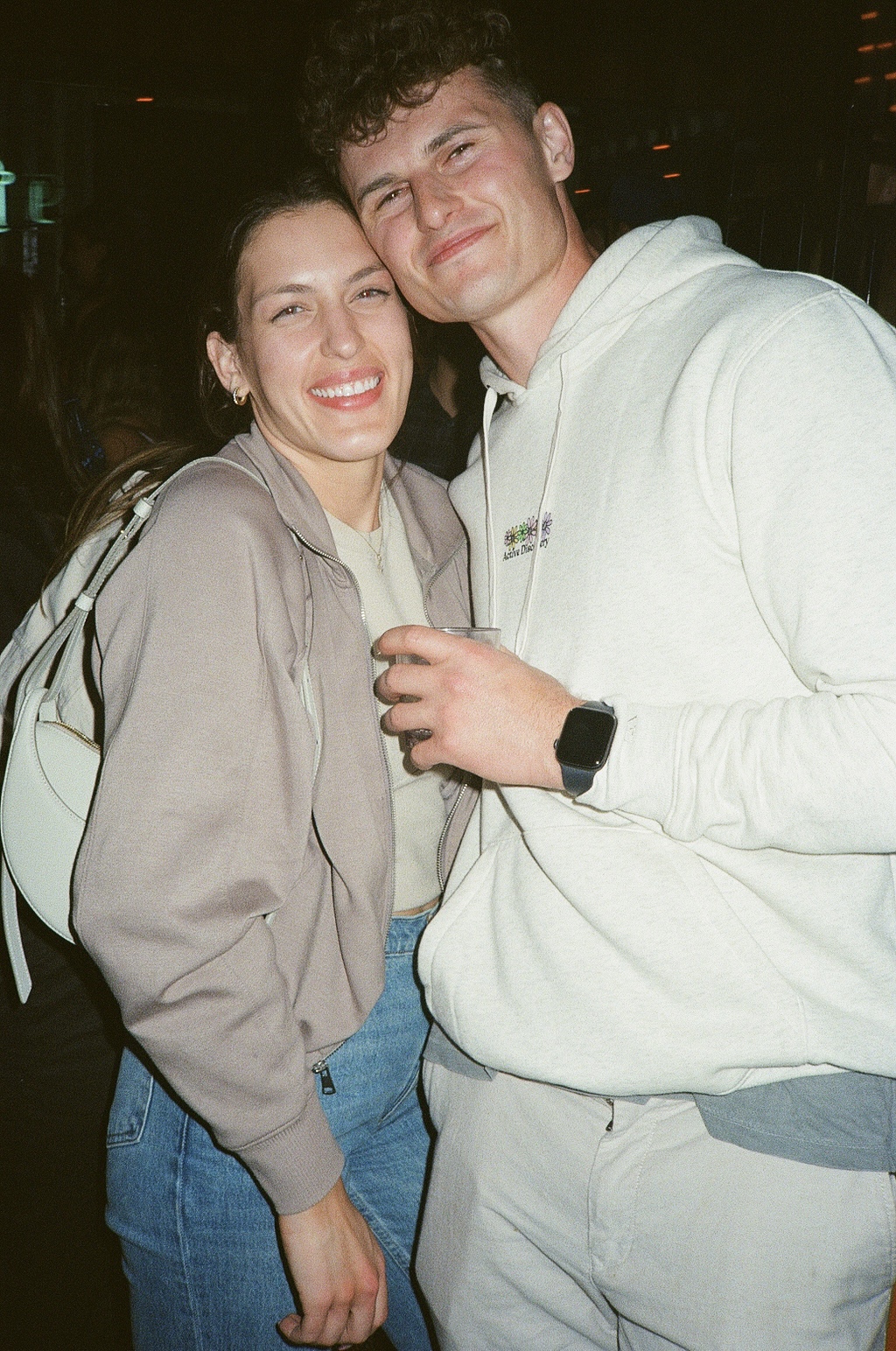 ---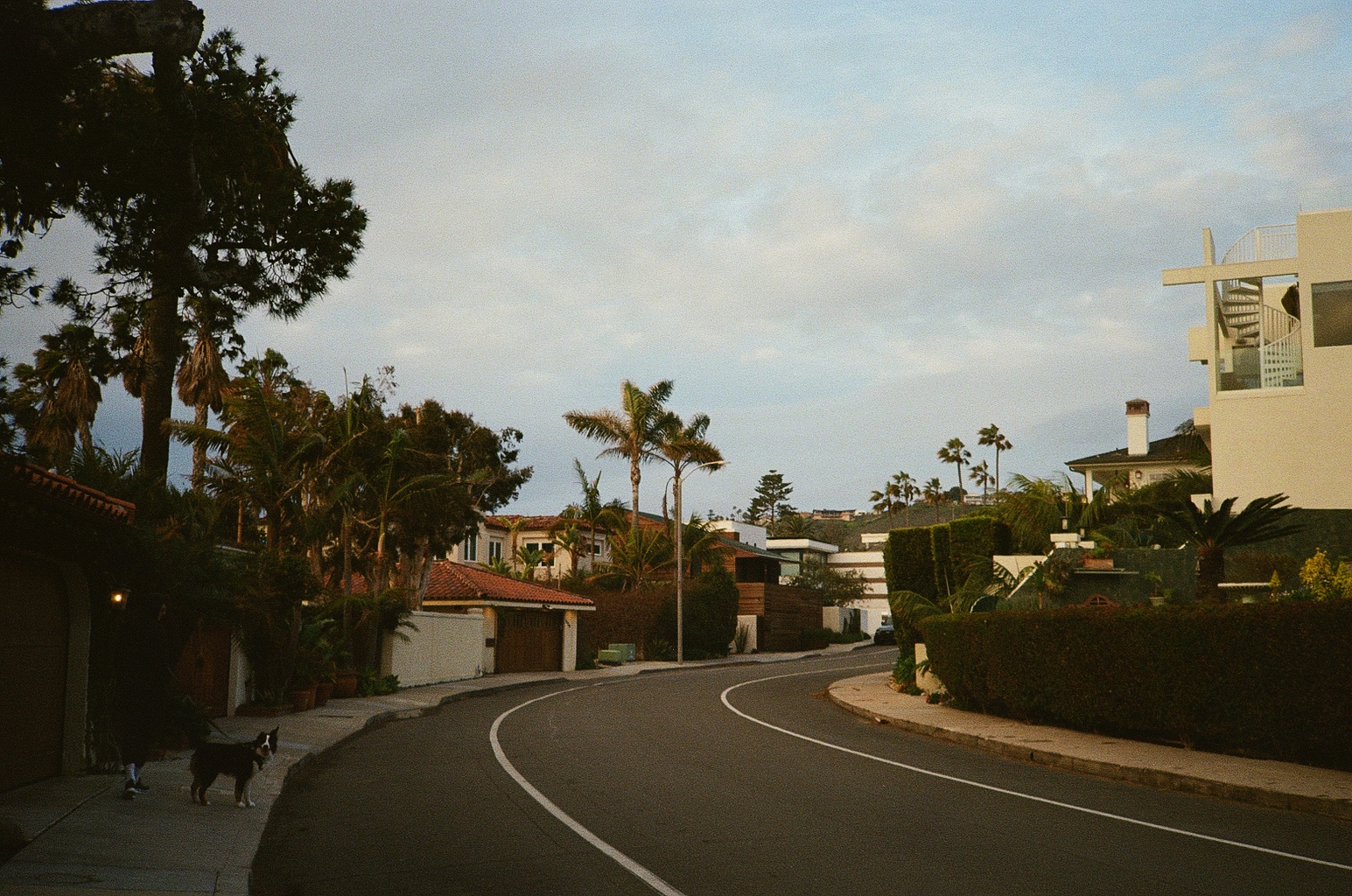 this is your last life.

Don't be so afraid to fail, that you're too afraid to try.

Ask her out.
Share your words.
Create art.
Take a chance.

Move forward free of expectations.
After all, what have you got to lose?

This is your last life.
Make it count.
---
attention is ecstasy.
Day after day, he just sits there. Watching. Observing. Recording.
His left ear will perk up every so often when a voice from five stories below echoes into our apartment. Then he's back to resting his head in the sunlight, as the world rolls by through a tiny window.
For all intelligent creatures, attention is ecstasy. It seduces the senses.
My dog can keep himself occupied for hours by paying attention.
Painters can turn what they experience into breathtaking works of art. Writers can turn observations into gripping stories and lessons and insight. Athletes mimic the moves of those who came before them.
As creatives, and as professionals, it pays to pay attention. Literally.
Time to look up.
---
#04: the consequence of passion.

There's an email sitting in my inbox.

Some marketing executive wants me to ghostwrite a series of long-form articles for him.

It's a generous offer. Consistent money from a trusted source is rare in the wild wild west of freelance writing. But I send a polite email declining because I've ridden this bull before.

Now, I absolutely adore writing. Pounding out ad copy for consumer brands or slinging words for short, uptempo stories like this keeps my heart full of blood.

Those are my passions.

Writing in someone else's voice on topics I don't care about makes me consider shoving an ice pick through my eye.

Personally, it's worth saying "no" to projects interfering with my long-term pleasure — even if it means short-term suffering.

Everyone always says to "pursue your passion." What they fail to talk about are the consequences that follow this pursuit.

Passion will cost you money and time and stability. But if you really love something, you're paying yourself to be happy.

There's advice you can take to the bank.
---
#03: fighting off the sleeping pills.


The night is quiet and black, with the pool five stories down adding an alien glow to the ground. A chandelier overhead keeps the room dim, though my face is lit by artificial laptop light.

With the speed of Muhammad Ali, a knockout punch hits me hard.

I stop to catch myself on the table. The sleeping pills have started to kick my teeth in, brain and all.

I steady my mind by staring at the blinking cursor on an almost-finished page. The words are blurred and blended, but logical.
Hands and eyelids growing heavy, I write one final line — the title.

"fighting off the sleeping pills."

Goodnight.
---
---
---
#02: hope, smash hits, hidden tattoos, and terrible writing.

Then I hit "publish."

And sat on my hands until they turned into purple pins and needles.

Nobody tells you what happens after you write something for the first time and release it to the world.

Do the fans come immediately? Do they never come at all? Should I be happy? Content? Comforted? Anxious?

Will the instructor I mocked somehow find this article I'd published about my college experience, report it to the dean, revoke my diploma, and end my career?

In a moment of an I-don't-know-what-the-fuck-to-do, I opened up a fresh Google doc, cranked up the tunes, and began writing again.

I tell you this not to pat myself on the back. But because I remembered reading an interview with a famous musician (maybe Kid Cudi? Or Paul McCartney?) about life after a smash hit.

Basically, their advice was: you wake up the next day and write the next one. That's hope in it's purest form. The ability to show up day after day — regardless of smash hits or crickets.

Or, more eloquently said by my spirit animal Anne Lamott,


"Hope begins in the dark, the stubborn hope that if you just show up and try to do the right thing, the dawn will come. You wait and watch and work: you don't give up."

You wait. You watch. You work. You don't give up.

Advice every writer should secretly get tattooed on a limb.

---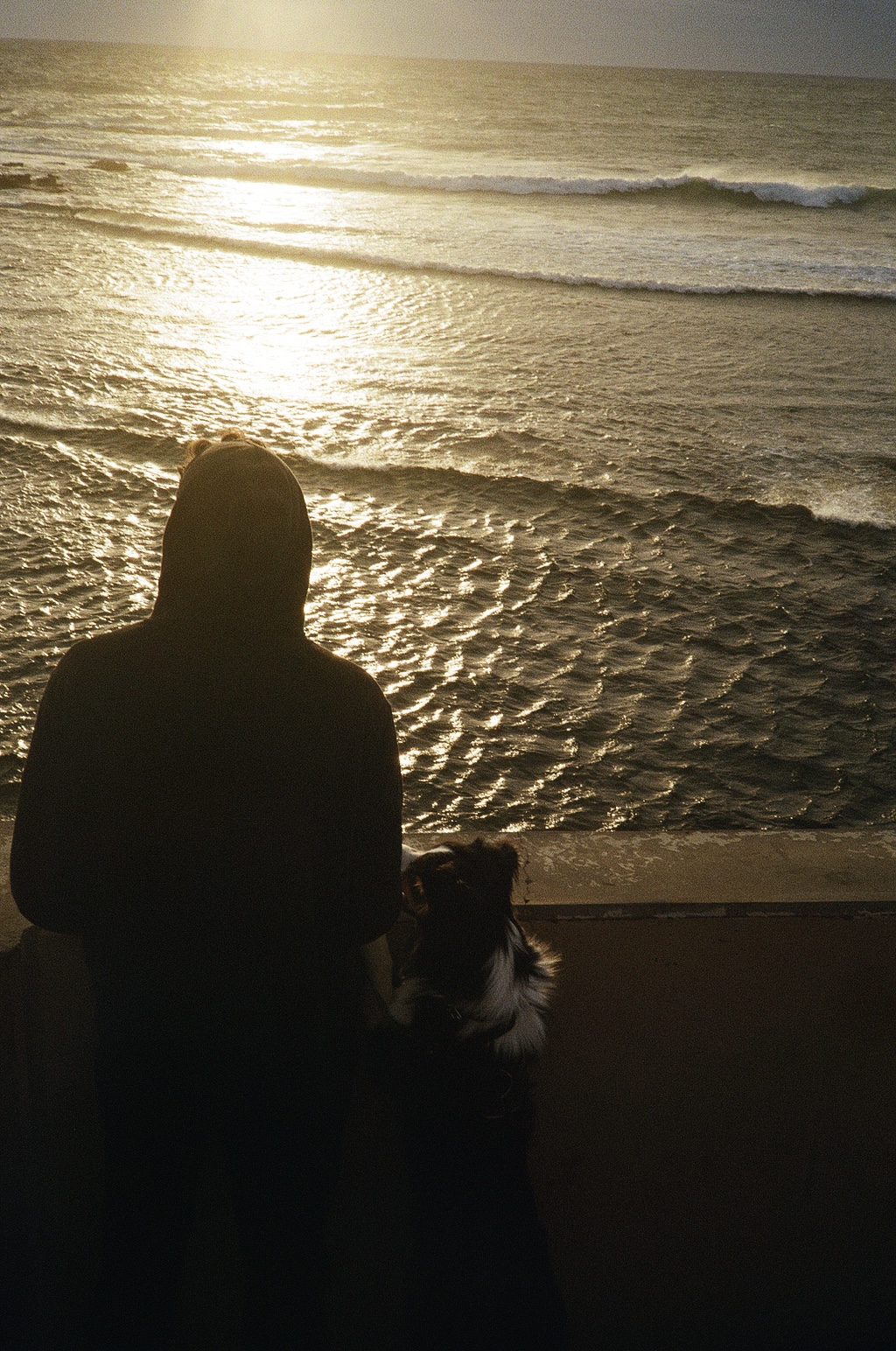 #01: how i got my start as a writer.

Writing has never been about having something to say. It's never been about financial success or building an audience.

It's a disease.

Impulsive.
Random.
Cannibalistic.

The first time it hit me, I was sitting at the gym, scrolling through my phone in between bench press sets. Surrounded by sweat, heat, and metal, my finger stopped on an article from a student reflecting on his college experience.

Without hesitation, I packed my small duffle bag and drove home.

It was as if the sky had opened up and someone grabbed my soul with their fist, dragging me to the laptop in my room.

Then I sat down and wrote a terrible, cringy story about my days in college topped off by a clickbaity headline. Then another one on marketing. This went on day after day, month after month, topic after topic.

I started jotting down little vignettes on bits of scrap paper and notecards everywhere. It was a way to watch the world, remember, record, and share from my own perspective.


My new obsession turned me on to Anthony Bourdain's Kitchen Confidential, Joan Didion's Slouching Towards Bethlehem, and Ocean Vuong's On Earth We're Briefly Gorgeous. Authors that showed me you could delicately walk the line between fiction and nonfiction by retelling stories to shape your truth.


By day, I'd work in a miserable little office surrounded by fluorescent lights and ego-obsessed salespeople.

By night, I'd write. Some people think it's a romantic pursuit. That we sit in boutique shops sipping on lattes or drinking large quantities of wine until we're struck by creativity.

The truth is, it's a complicated affair. There are critics. There's not much money. Fleeting fame. Lots of failures.

Even if something pops off, you've got to wake up the next day and do it all over again. But this is what separates hobbyists from professionals: a consistent, never-ending pursuit through the good and bad.

If the act of writing isn't enough for you, you're destined to fail. I got my start writing because I couldn't not do it. I couldn't not find meaning in my life through words.

Years later, the drive is still there.